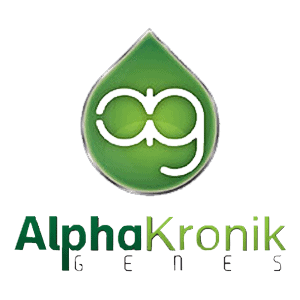 Our goal is to make sure that each and every Alphakronik customer is satisfied and growing happy. Alphakronik offers a no questions asked satisfaction guarantee on any of our products. If for any reason you are unhappy with our genetics, we will work with you until you are satisfied and growing happy again. We use only the rarest and potent parental genetics available in the world to make our genetic lines. Unique flavors and unparalleled potency are what Alphakronik Genes is known for.
All Alphakronik Gear is available in packs of 10 Regular Beans
Current Promotion:  All Alphakronik gear is on sale for 50% off!