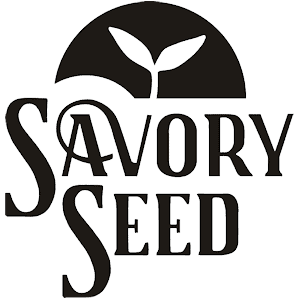 Founded in the pacific northwest, Savory Seed began simply from a desire to create a strain that was perfect for me. With all the intrigue and anticipation involved in the breeding processes my hobby turned into a passion, many years have passed since having that first vision, we have worked on projects that have yielded amazing results as well as projects with less favorable results. These experiences coupled with generations of collective knowledge in the cultivation of cannabis brings us here, to the release of Savory Seed. With unparalleled flavors and aromas paired with an amazing arrangement of effects, Savory cannabis lines are sure to please even the most experienced of enthusiasts.
All Savory gear is available in packs of 12 Regular Beans.
Current Promotion: For every pack of Savory Seeds gear purchased, you will receive a free regular 10 pack of Cascade Haze (Ghost Train Haze x Yeti)!