HELLO EVERYONE, HOPE ALL IS WELL AND YOUR HAVING A GREAT SUMMER!!
JUST A COUPLE UPDATES FOR YOU TODAY.
USEFUL SEEDS WILL DROP SOME PERSONAL GEMS FROM HIS VAULT TO HELP A FELLOW GROWER IN NEED WHO NOW FACES A BATTLE OVER GROWING A PLANT. THESE PACKS ARE EXTREMLY LIMITED AND WILL BE MARKED FUNDRAISER IN THE PRODUCT DESCRIPTION. THESE PACKS WILL DROP AT 12:00 NOON (PACIFIC STANDARD TIME) TODAY *PROCEEDS FROM THE FOLLOWING PACKS WILL GO TO HELP THIS FRIEND IN HIS TIME OF NEED………..ITS A CURE NOT A CRIME!!!
-FIRE ALIEN F2 SELECT
-ORANGE COOKIES x PHANTOM COOKIES
-JACK DIESEL x PHANTOM COOKIES
-SUMMER BREEZE F2 SELECT
-THE WHITE x FIRE OG
-BLUE LOTUS F2
-SSSDH F3 SELECT
-ANCIENT OG x TRANQUIL ELEPHANTIZER
-GELATO 45 x CHOCOLATE DIESEL FEM
-ATOMIC NL x WHITE LOTUS
-FIRE COOKIES x BANANA OG FEM
-GG4 x CHOCOLATE DIESEL FEM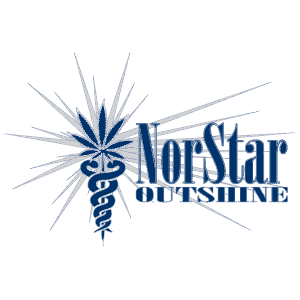 SOME NEW NORSTAR GEAR HAS HIT THE SITE INCLUDING THE 2019 ONE TIMERS MENU USING THE TANGIE MALE!!!
-CALIO BX (CALI-O x TANGIE)    -CITRIS RX (AC/DC x TANGIE)    -CLOWN SHOES (FRISCO SNAPS x TANGIE)    -DEVIL'S ORANGE (HELL'S OG x TANGIE)    -DOUBLE SOUR STRAWBERRY (SOUR STRAWBERRY x TANGIE)    -FLAMING ORANGE (NEPALI OG/FIRE x TANGIE)    -HARVEST MOON (MOONSHADOW x TANGIE)    -NARANJA ROJA (PANAMA RED x TANGIE)    -SUNNY D (CHEM D x TANGIE)    -TANGERINE CHEESE (UK CHEESE x TANGIE)
AND A FEW FROM THE VAULT MENU
-AFGOLD (AFGOOEY x SANTA MARTA COLOMBIAN GOLD)    -NURSE PABLO (HARLEQUIN x SANTA MARTA COLOMBIAN GOLD)     -HASHMASTER (HASH STAR x WARDEN OG)
THE AKBB  DROP AND RESTOCK INCLUDING THE MUCH ANTICIPATED GOLDEN SHOWERS F2 LOOKS LIKE IT WONT ARRIVE TILL NEXT WEEK, EARLY IN THE WEEK IM HOPING. JUST A HEADS UP THE GOLDEN SHOWERS F2 ARE MORE LIMITED THAN EXPECTED SO DONT WAIT!!! I WILL KEEP YOU POSTED OF AN EXACT DROP DATE/TIME VIA NEWSLETTER, THE NEWS PAGE OF THE SITE AND IG.
STILL UNSURE ABOUT THE EXACT  DAY/TIME OF THE NEXT BODHI DROP AND RESTOCK BUT IT SHOULD BE SOON. WE WILL KEEP YOU UPDATED AS WE HAVE MORE SPECIFIC INFO.
THANKS EVERYONE FOR SUPPORTING US AND OUR GREAT FAMILY OF BREEDERS,
JB