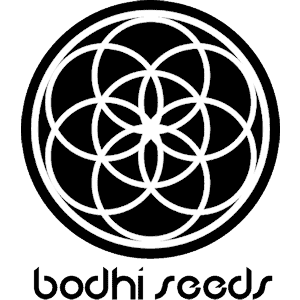 Simply one of the most sought after Breeders on the Planet, Bodhi Seeds produces unique, high-quality cannabis crosses. Utilizing organic and sustainable practices, Bodhi creates some of the highest quality genetics and effective flowers available today! 
July Bodhi Raffle: For every pack of Bodhi gear purchased between 06/28 and 07/31, you will receive one entry into the drawing for one of the following packs:
 Jager Hashplant (Jager x 88G13HP)  |  Mendo Sunshine (Mendo Purps x SSDD) |  Magic Carpet (Lebowski x 88G13HP)  |  Granola Funk (GSC Forum x Wookie 15)  |  Purple Wookie v3 (RKU F4 x Wookie 15)    
There will be 5 winners drawn on or around August 5th.  The 1st winner will get first pick from the list, second winner will get to pick from the remaining packs… and so on.
---
Current Promotion: Purchase any 2 packs of Bodhi gear in a single transaction and receive a freebie pack of your choice from the following list:
Outdoor Skunk Revival #2 (88G13HP x Hippy Slayer)  |  Outdoor Skunk Revival #3 (ASS F2 Mix x 88G13HP)  |  Outdoor Skunk Revival #4 (ASS #1 x 88G13HP) |  Purple Pakistani Chitral  |  Jalalagod (Jalalabad x OMG)  |  Babylon Buster (Dreadbread x 88G13HP)  |  Air Guitar (Temple x Wookie)   
 *** PLEASE LIST YOUR FREEBIE CHOICE(S) IN THE COMMENTS SECTION LOCATED BELOW YOUR SHIPPING INFO AT CHECKOUT ***